LOCATION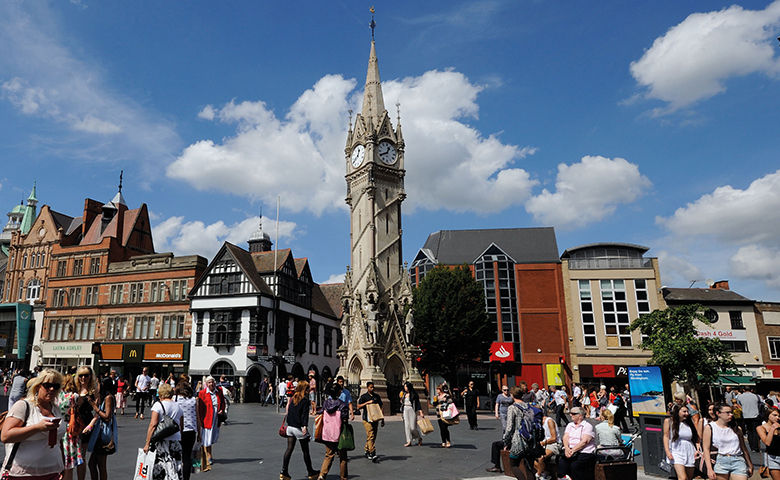 The city of Leicester is conveniently located in the Midlands, within easy reach of London and other fantastic UK destinations. Students will study on a campus with its own botanical gardens, located just a mile from the runner-up UK city of culture 2017. The city of Leicester offers pedestrianized areas, great shopping, several tourist attractions and it's officially the best well preserved city in the UK. Home to the remains of the last Plantagenet King Richard III, Leicester is a place where history and modernity meet and live.
COURSE
Fifteen hours of lessons per week guaranteed. On a two week programme, the lessons are in the morning one week and in the afternoon the other. In the morning or afternoon when the students are not in lessons we have the FTTS – Full Time Tutoring System. FTTS is a complete cross-curricular timetable of activities and is staffed with our Activity Leaders. This year we will have a special Area Project regarding the introduction to the world of work. Activities consist of a variety of sports, 3 project classes/activities per week ending in a project show and alternative activites based on student interests! If students are not so keen on sport there is Just Dance!, crafts and
conversational activities. There are different activities each evening which are great fun! Karaoke, Chocolate & Pijama Party, Macbeth Night, Portia Chest, Talent Show and lots more. The disco is the cherry on the cake! The Botanical Garden is part of this beautiful campus. It is the perfect place for a pleasant walk and there are benches for those who simply wish to relax, chat and admire the surroundings.
ACCOMMODATION
140 bedrooms on campus
Single en-suite bedrooms and single bedrooms with shared facilities.
Host Families available.
Cleaning of bedrooms once a week
Free Wi-Fi
Laundrettes coin operated
24/7 security monitoring control room
Price of the course:
2 weeks (single ensuite) – £960
2 weeks (single standard or host family) – £920